In my previous post at the start of the year I mentioned about a few new ventures of Samuchit Enviro Tech which will evolve over 2016. Today I am happy to unveil the details of the newest of these three ventures: A Basic Course on Carbon Audit.

Of course as the name suggests, if there is good response, we might launch an Advanced Course too in future!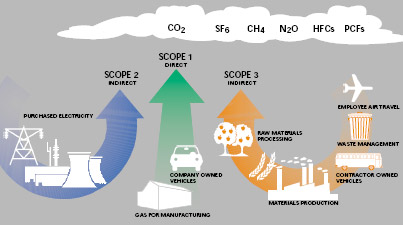 The Basic Course will be spread over four Saturdays, 2 pm to about 5 pm. I am planning to start the course from Saturday, February 20. The course contents will be:

Session 1: Climate Change - Science, Politics, Economics

Session 2: Carbon accounting for homes, events, one off activities.

Session 3: Carbon accounting for institutions and service industry

Session 4: Completion of assignments and wrap up.

There will be a short assignment given after each of the first three sessions. Completion of the assignments is the last session.

The fee for the course is INR 3500 (inclusive of Service Tax).

All the participants will get the Samuchit Carbon Footprint Calculator - Premium Version 4 (which is the latest recently updated version). Those who will complete the full course, will also get a certificate from us.

You may enroll for just the first two sessions - which is a more detailed version of the Samuchit Lifestyle Workshop. The fee for the truncated course will be INR 2500 (inclusive of Service Tax).

It is necessary for everyone to bring a laptop computer for each session.

Why should anyone enroll for such a course?

As per the latest global agreement on climate change, signed in Paris in December 2015, India too needs to start counting its carbon emissions. Over the next few years, new mechanisms will also emerge under a newly structured carbon market, both internationally and nationally. I envisage that a basic understanding of carbon accounting will become as useful as is a basic understanding of financial accounting principles, for professionals and entrepreneurs in various sectors. I see the need for this evolving and expanding over the next 5-10 years. The course has been designed to address this need.

Who will benefit the most from this course?

First and foremost, this course will benefit professionals and entrepreneurs who are in the 'green' businesses (renewable energy, waste management, upcycling and recycling, water conservation, water management, ecosystem restoration, organic foods, green products, green construction, sustainable architecture, sustainable designing, etc.). The course will help these people in understanding the direct and indirect impact of their activities on climate change. This in turn will enable them to more effectively 'market' their activities in the climate finance/investment sector.

Professionals or consultants that are involved in CSR activities of conventional businesses will also benefit in their decision making as well as impact assessments of their projects/activities. Similarly office bearers in large corporations and organisations, responsible for sustainability reporting will also gain useful insights through this course.

Last but not the least, teachers, students and researchers of economics, environment, business studies, politics, international relations, environmental law, etc., will find the course complimentary to their own subjects of interest.

How to enroll?

Please write to us at samuchit@samuchit.com, giving a brief introduction of yourself BEFORE 10 February.

Enrollment will be on first come, first served basis, provided 100% fee is paid in advance before the course starts.

Please note that the maximum number of seats available is 10.

I look forward to hearing from you!



Priyadarshini Karve

Director

Samuchit Enviro Tech
#BeModernBeResponsibleBeRespectful
Samuchit Enviro Tech. samuchit@samuchit.com www.samuchit.com